Gizmo's Athletic Obsession
Ever since being taught to fetch, Gizmo's obsessive-compulsiveness has made itself evident. There isn't a waking moment that he's not trying to interest the nearest mammal -- or even a parrot! -- in playing ball or frisbee. These photos were taken during Gizmo's recent trip to his grandparents home in Ohio. There's even a new friend for Gizmo! (These are hi-res photos and will take time to load.)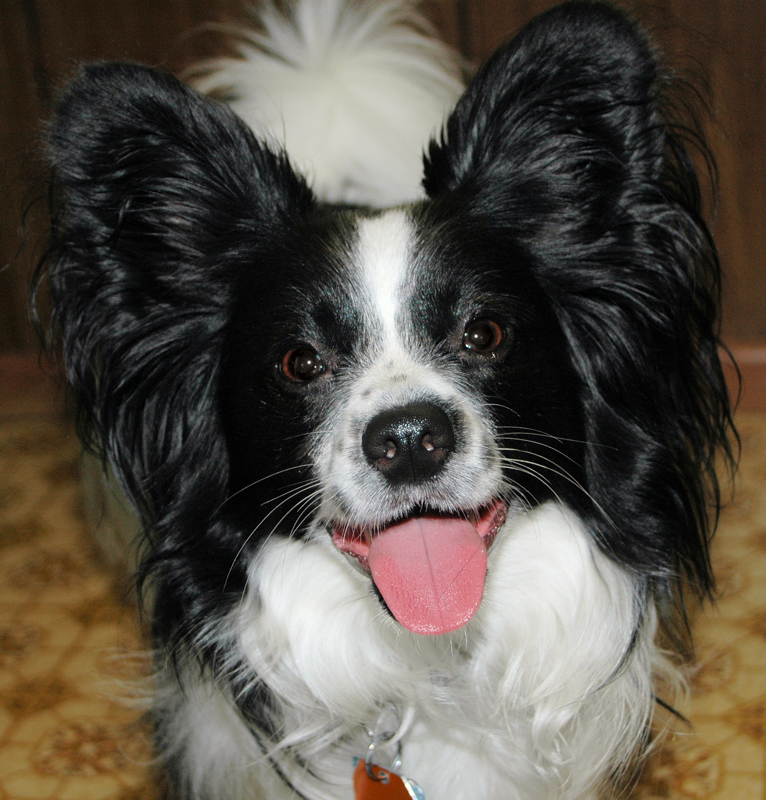 Gizmo is a three-year-old Pappilon whose sunny disposition is without peer in the canine world.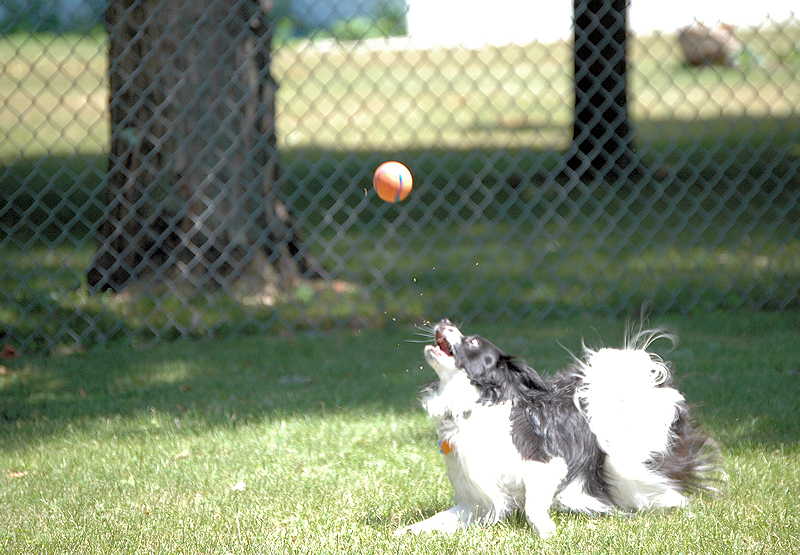 Gizmo waits patiently for the ball to come to him.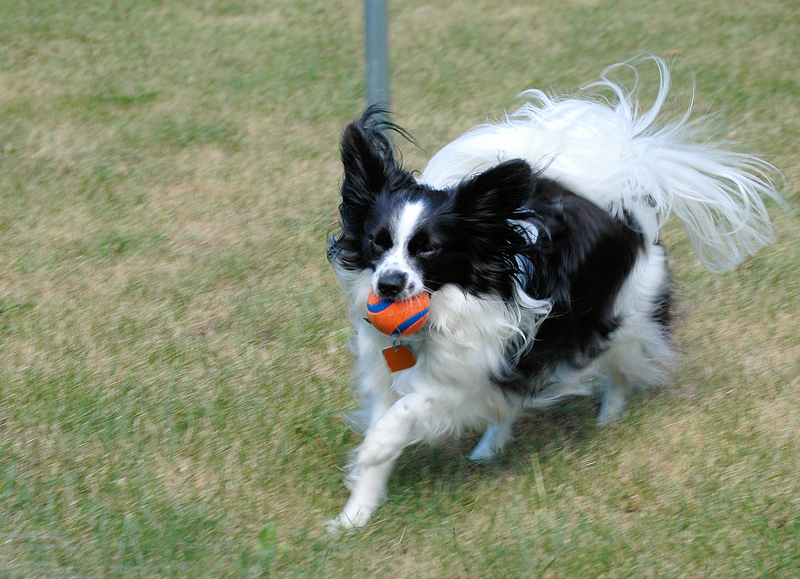 He returns his prize speedily!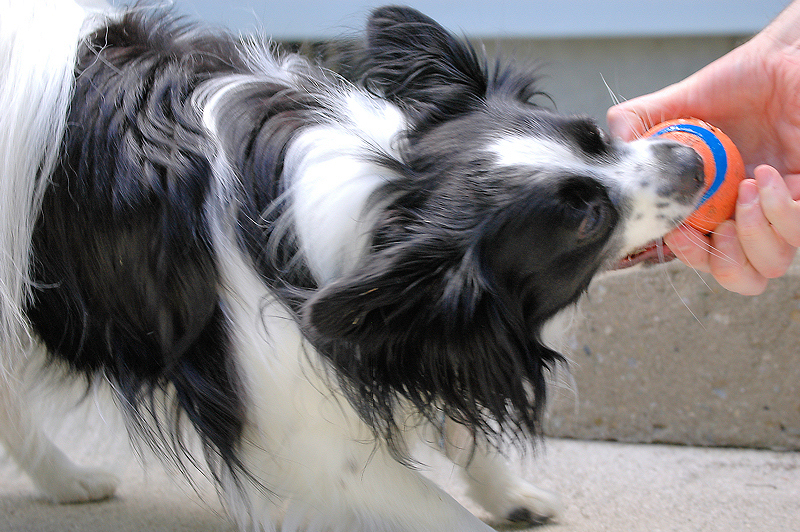 Gizmo won't give up that darn ball without a struggle!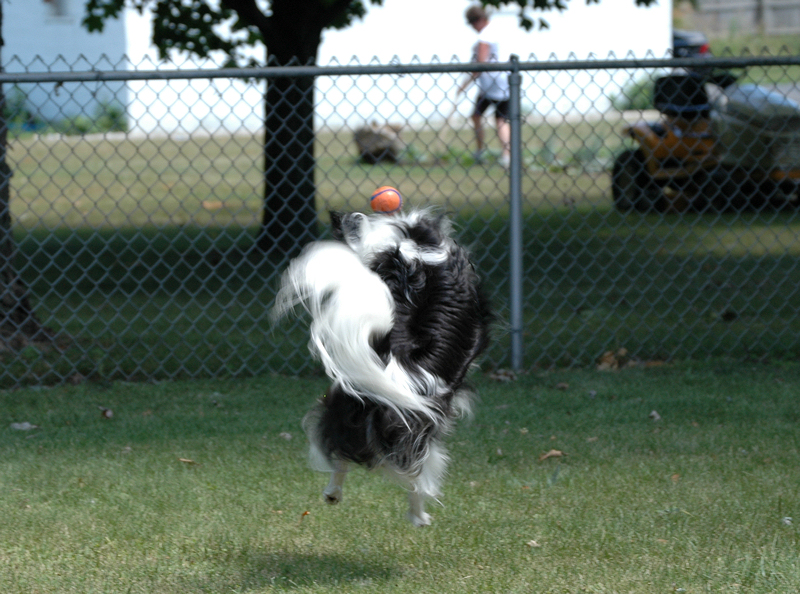 Air Gizmo! Another action photo. See if you can find his face!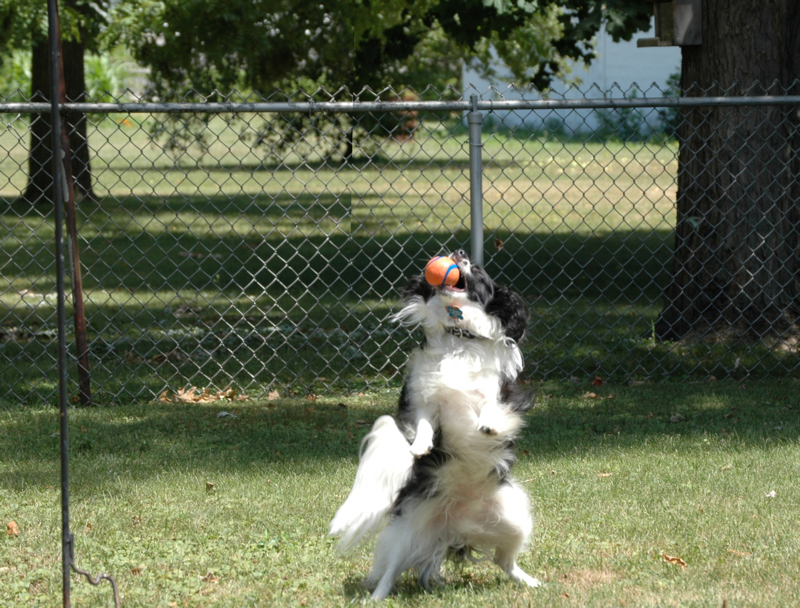 There you go! You can see his intensity as he plays his favorite sport.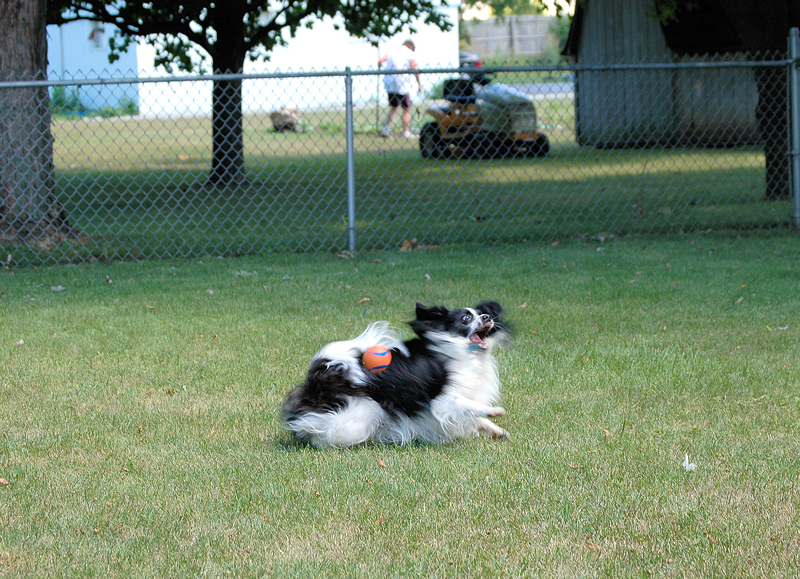 Get it off me -- IT BURNS!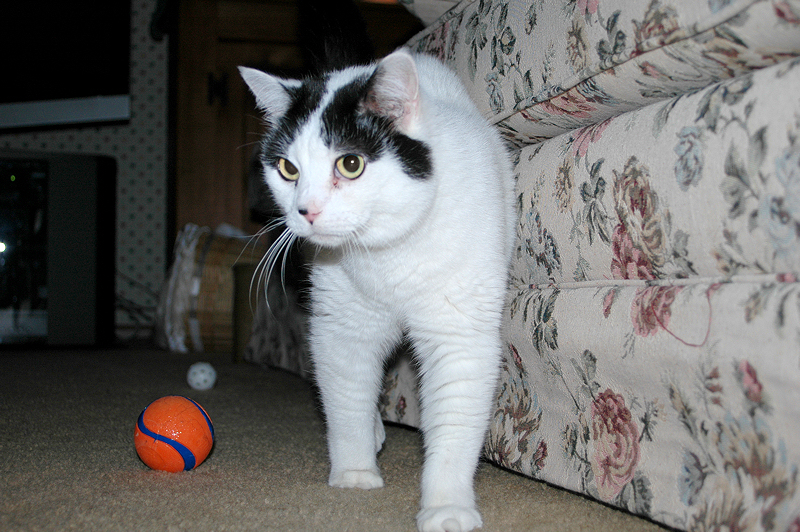 I'll pay you $100 if you can get Herman, Gizmo's new kitty pal, to fetch the ball.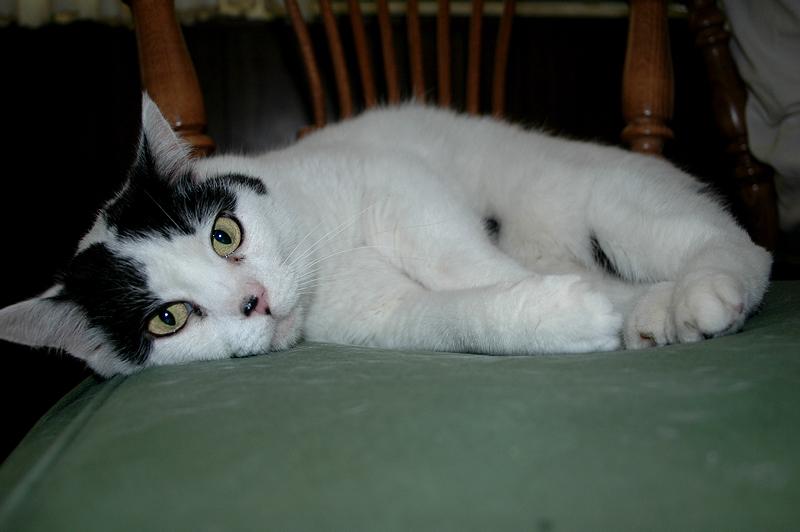 Herman has no teeth - well, maybe one or two. He's a rescue cat who is also a fur dispenser.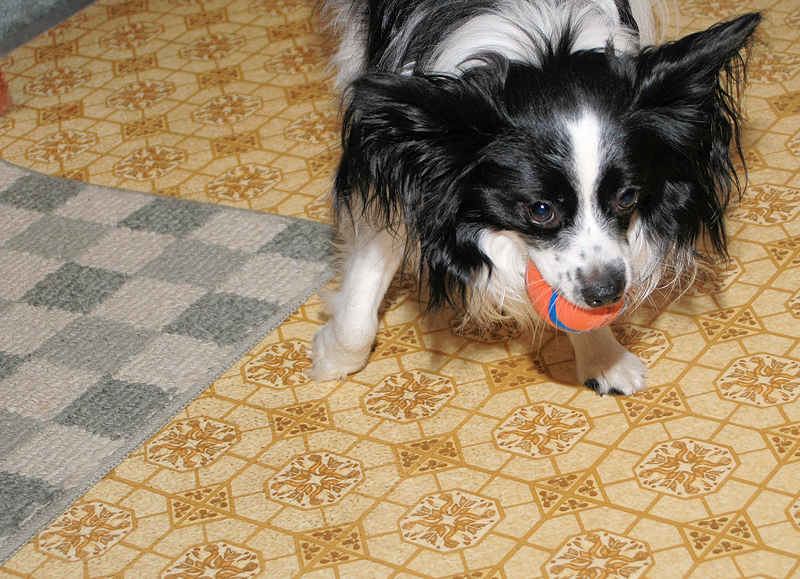 Gizmo in the kitchen still looking for a partner to play with him.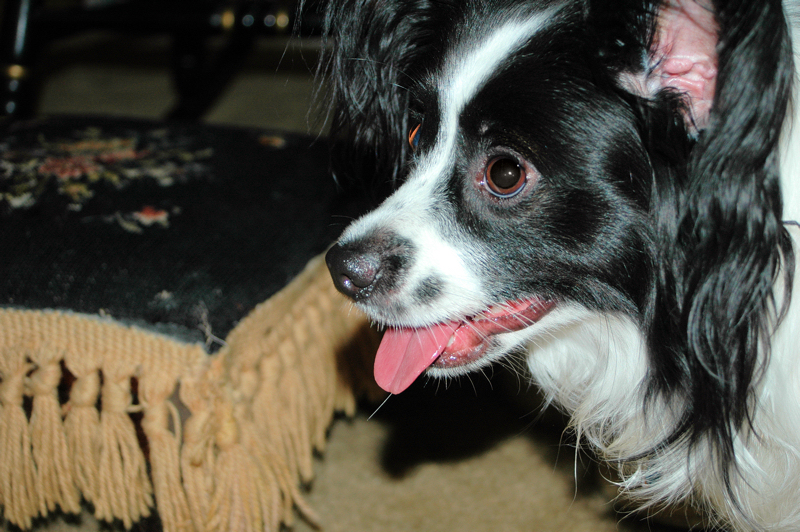 Gizmo. The best dog on the planet!